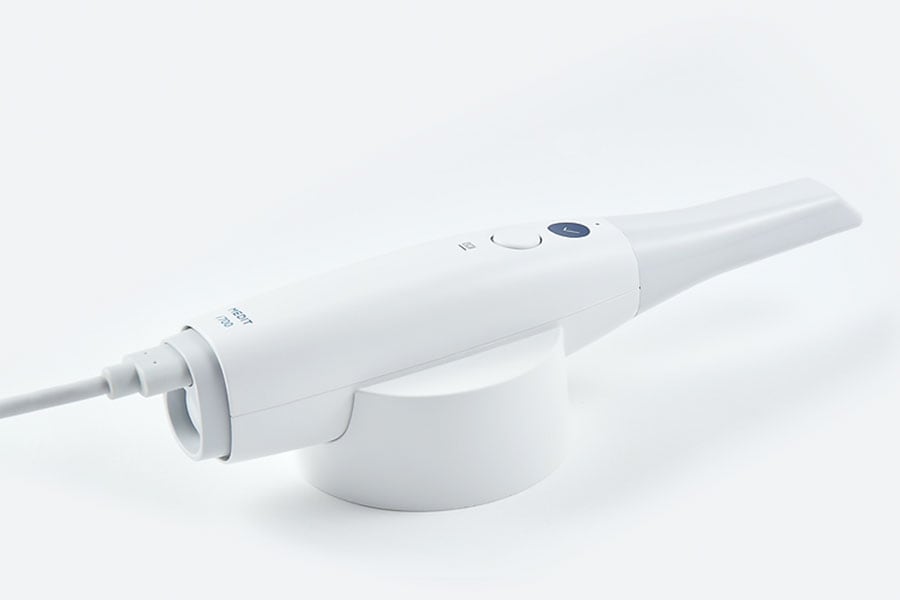 Medit i700 3D Scanner
No More Goop or Gag! Just a fast and painless digital impression!
Back then, to plan a patient's orthodontic treatment or dental implants, we had to take the patient's dental impression — and it wasn't an enjoyable experience. Thanks to the wonders of modern technology, we can now get all the information we need to plan your treatment with a quick scan of the inside of your mouth — no dental impressions are required.
Unlike certain types of medical scanning equipment, including dental X-rays, the Medit i700 3D Scanner does not have to expose the patient to radiation to do its job. As small as the risk is from the levels of exposure involved with other scanning equipment, with Medit, you don't have to worry about any dangers outweighing the benefits. Thanks to the Medit i700 3D Scanner, you can no longer use those unpleasant putty dental impressions as an excuse to avoid getting dental treatment! Contact us today to learn how to take advantage of our comfortable treatment.
---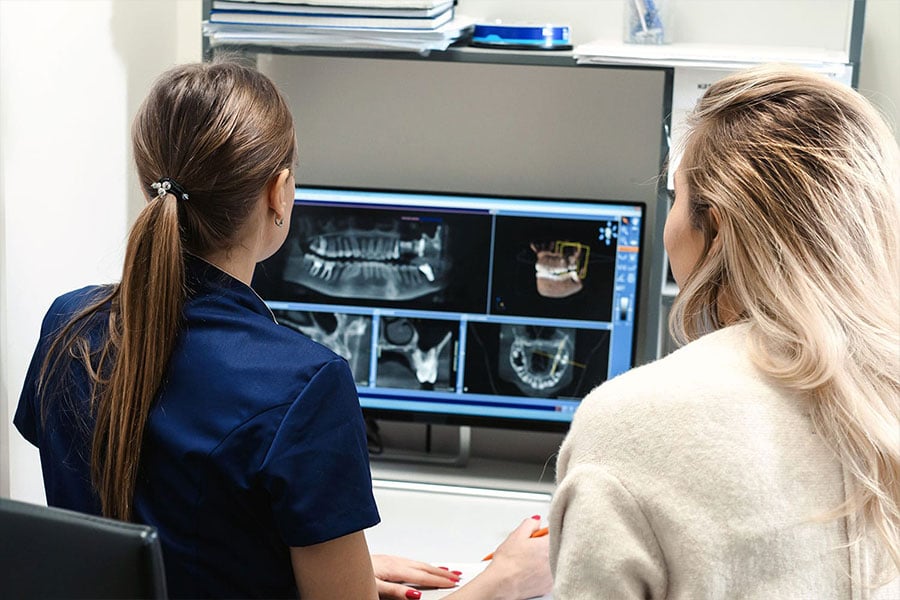 Cone Beam CT Scanner
Our virtually painless dental office is one of the few dental offices with an on-site 3D Cone Beam CT Scanner! This revolutionary technology provides three-dimensional views allowing Dr. Souza to thoroughly assess and plan each patient before any procedure. Unlike a traditional CT Scanner, this 3D system utilizes Cone Beam Technology and provides us with precise, crystal-clear images. The information the scan offers is invaluable during the assessment and planning phases of dental implants and many other surgeries. We can accurately visualize and prepare for issues such as bone quality and the location of sinuses, nerves, and other vital anatomical landmarks. Utilizing this scan before surgery greatly improves our patients' experience and delivers a positive treatment outcome.
---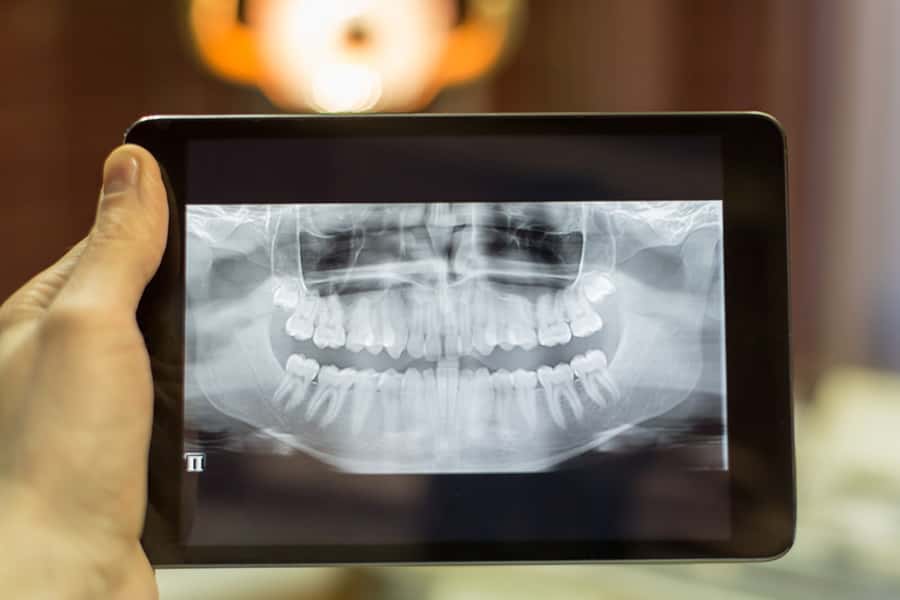 Digital Radiography
Digital x-rays are the newest technology used in dentistry to take and archive dental x-rays. Digital x-rays significantly reduce the amount of radiation as compared to traditional dental x-rays. This technique captures a digital picture of teeth with their supporting bone structures and stores the images on a computer in our dental office. You and your dentist will be able to instantly view your x-rays and enlarge the image to aid in the identification of dental problems and to gauge your dental health. Your dentist will use this information to create an individualized treatment plan.